This is the newly expanded, high resolution testing for key Nitrogen compounds, Dissolved Organic Carbon and extended Alkalinity. Finally, reefkeepers can balance and control the nutrients that influence the abundance of bacteria, cyanobacteria and algae in closed reef systems.
_____________________________________________________________________________________________________
"The Nitrogen cycle in reef tanks is more complicated than the Nitrate measured with traditional test kits.
Likewise, Carbon and Alkalinity exist in more forms than have been measured in the past.
Collectively, these compounds feed the bacteria and algae that cause problems in reef tanks.
N-DOC organics solves this problem by accurately measuring the relevant organic compounds that trigger bacterial and algal blooms.
N-DOC puts the aquarist in complete control of reef husbandry."
Ehsan Dashti, TRITON chief scientist. Triton Lab is now available in Australia in conjunction with Ozean Pty Ltd.
Application:
Deliver insights into complex organic systems in seawater: Carbon and Nitrogen
Use N/C/P ratio to manage sources of Carbon / Amino acid and control their influence on bacteria and corals in reef aquaria. (*Note: P value measured separately via recent ICP test or manually)
Eliminate problems caused by blind dosing
Use for problem solving and determining the need for water changes
Troubleshoot common problems such as tissue necrosis and cyanobacteria
Measure true Alkalinity, free from external influences
You simply follow the enclosed instructions and send the sample to:
OZEAN Pty Ltd
PO Box 127
Smithfield
Qld 4878


It should be around $10 to send by Aust Post express parcel post, if sent on Monday they should have it Tuesday.
They will send all tests received by Tuesday to the Germany to be tested in the lab. Results are then available on line once completed.
TRITON Lab - Revolution in Reef keeping
The TRITON water analysis is the first and most accurate trace analytic laboratory service for marine hobbyist and professional aquarists.
TRITON`s employees not only have chemist/pharmaceutical skills, they are also specialists in chemical, biological and reef keeping techniques at a professional level.
Advantages of the TRITON Labs
Due to the TRITON Water analysis you are not only able to get the best overview of your water parameters, it also helps you to adjust the levels of trace elements, with the knowledge that you are not endangering your livestock by doing so. With the TRACE BASE system you can specifically adjust your parameters to the parameters of a natural coral reef. Due to the professional water analysis you will be able to detect traces in the water that can become harmful to your live stock and you will be able to react early enough to prevent damage or death occurring.
With the TRITON Lab problems like ionic disbalance, mistakes due to measuring failure, shortage of trace elements, over dosing, contaminated salt mix etc. will be greatly reduced.
Most importantly, the TRITON Lab will give you more knowledge about your tank
(1523)
| | |
| --- | --- |
| SKU | 1523 |
| Barcode # | 4260414720635 |
| Brand | Triton |
| Shipping Weight | 0.2000kg |
| Shipping Width | 0.120m |
| Shipping Height | 0.050m |
| Shipping Length | 0.160m |
Others Also Bought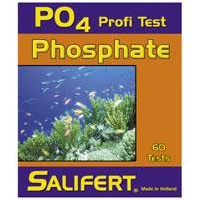 $22.50
or 4 payments of $5.62 with

Info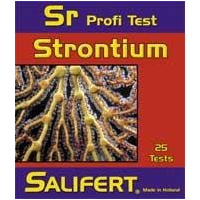 $35.00
or 4 payments of $8.75 with

Info
More From This Category