Combo pack to treat red cyano with the Cyano Rx & keep phosphate levels down with the Phoshate Rx
Red Cyano Rx will quickly and effectively treat disease causing Cyano bacteria from live rock, live coral and live sand in your saltwater aquarium without harming any of its inhabitants including beneficial bacteria when used as directed. Unlike other products, Red Cyano Rx will not discolor your aquariums water. Reef Safe. Quick and Effective. Will not discolor water. May not be safe with Sponges. Veterinarian Approved
How to use product:
For best results, siphon out as much Cyano Bacteria as possible from your aquarium. Remove a cup of water from your aquarium. Mix 1 level scoop of Red Cyano Rx in the cup for every 10 gallons (37.9 liters) of water in your aquarium. Dissolve thoroughly and pour solution into the aquarium.
After 24 hours of completing treatment perform a 25% water change and you may now turn back ON Protein skimmer, resume use of carbon and ozone, although you may notice extra foam being produced by your Skimmer. If Cyano Bacteria is still viable, 48 hours after treatment, perform a 25% water change and repeat dosage.
Phosphate Rx is an amazingly simple and effective product that has revolutionized the way phosphates are removed from saltwater and freshwater aquariums. When added, the formula rapidly binds to phosphate molecules making them inactive and easily filtered out.
Regular use of Phosphate Rx increases vitality, color and growth of your aquarium's inhabitants. Phosphate Rx is Veterinarian approved and has been used by leading Public Aquariums, Livestock Wholesalers, Retailers and Hobbyists. Reef Safe. Liquid solution. Quick & Effective. Veterinarian Approved. Works in Fresh and Saltwater.
How to use product:
TEST YOUR AQUARIUM'S PHOSPHATE LEVEL PRIOR TO USE. It is recommended to maintain phosphate levels below 0.03ppm.
Six drops of Phosphate Control will lower your phosphate by .5ppm for every 10 gallons (37.9L) of water. DO NOT LOWER YOUR PHOSPHATES MORE THAN .5ppm IN A 24-HOUR PERIOD. For best results, place drops directly into your protein skimmer or add in high flow areas, one drop at a time. Some temporary cloudiness may occur when adding this product. Cloudiness will clear within 24-hours. For accurate results, wait 24-hours before retesting your phosphate level. Wait ten minutes before dosing other supplements. Test regularly and treat as necessary.
(1400)
| | |
| --- | --- |
| SKU | 1400 |
| Barcode # | 848542003505 |
| Shipping Weight | 0.1500kg |
| Shipping Width | 0.080m |
| Shipping Height | 0.040m |
| Shipping Length | 0.130m |
Others Also Bought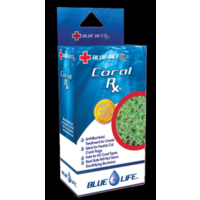 $32.00
or 4 payments of $8.00 with

Info
More From This Category