Description

The V2 Shadow® Overflow is the latest edition of the SHADOW® overflow system. With 3 Years of feedback from the Shadow V1, we have made some major changes to the NEW V2 Shaodw® Overflow. Here are some of the new features:
New Features of the V2 Shadow® Overflow
New Sealed Rear Lid and Rear Box Design – Redesigned Rear Lid and Rear Box flange makes a water tight seal. This helps eliminates any salt creep issues that may formed with the V1 Shadow®. We have designed the V2 Rear lid and Rear box to be virtually water tight and prevent salt creep from exiting the box.
Exterior Box Slip Fitting Openings Modified – We have modified the 3 x 1.5″ Slip fitting openings in the rear box to allow for better fitting of ANY 1.5″ PVC Pipe or Fitting. This means that you can now dry fit your PVC Pipes into the rear box holes without any worry of damaging the overflow as with the V1 Shadow®.
Re-Engineered Polymer Construction – The Rear Box Material has been changed to a proprietary new polymer blend! This new polymer allows you to use ANY type of PVC or ABS glue or primer you choose. V1 Shadow® needed special glues to work, not anymore! This means that you can use any PVC Cement that you can find locally or have on hand already. It also makes the rear box even more durable than before!
It is still 100% Injection Molded for the highest quality and most precise fitment! Easy to install and very low profile. Check out the specs of this overflow system. It can be used with as little as 400 gph all the way up to 2500 gph. If you need more flow, just add a second box.
Featuring a removable weir for ease of maintenance and our molded design for fail-safe operation. Our ultra slim design has revolutionized the aquarium overflow and how aquariums get water into their filtration systems. It is a very simple to install, plug and play overflow system. Quiet operation when used to our specifications and tuned properly to your system. Our years of testing and development are what sets our overflow system apart from anything else available.
360° view of the overflow system
Full Screen Version located Here: HD Full Screen 360º View
Specs:
Up to 2500 Gallon Per Hour Flow Rates! That's right. With 3 x 1.5″ Drains, this overflow can handle some flow! But if you have a smaller tank, you can use this overflow as well. We have customers using these on tanks as small as 10 gallons.
Front Overflow Box
16″ x 1.6″ x 5.5″ Injection Molded with durable Poly-carbonate material
Locking Removable Weir with VTeeth™ Technology ( Allows you to remove and clean the teeth of the weir)
Bulkheads are molded into the Front Overflow Box. Making this a 1 piece design.
Fits aquarium thickness from 1/4″ (6 mm) up to 3/4″ (19 mm) Glass or Acrylic tanks
Rear Box
16″ x 3.75″ x 7″ Injection Molded Seamless Translucent Black Hi-Tech Polymer
3 x 1.5″ Slip fittings for easy plumbing with standard 1.5″ PVC Fittings
2 x U-Flow™ fittings that allow for compact plumbing
3 Pipe Full Siphon Overflow capability!
Removable Solid Black Poly-carbonate Cover that locks into place when closed (reduces noise, eliminates salt creep and light from entering the rear box)
Please see our Q&A Tab for more information.
Includes the following with the kit:
Front Overflow Box
1 Removable Polycarbonate Locking Front Weir
2 Polycarbonate Bulkhead Nuts
Seamless Rear Box with 3 x 1.5″ Slip fittings
Locking Polycarbonate Rear Lid Cover
2 U-Flow™ 90º Fittings
4 Gaskets
63mm diamond hole saw
Drilling Template (V1 and V2 are the same hole pattern)
Installation Manual
This is a self install kit. You can drill the tank and install this yourself! Instructions are located here: 16″ Shadow® Overflow Installation Manual
Drilling template is included with the overflow and we recommend you use the template when the overflow arrives to align it perfectly. But if you need the drilling template .pdf it is located here: 16″ Shadow Overflow Drilling Template
What are some of the key features of the Shadow® Overflow
Injection Molded – The obvious main change is that the overflow is now 100% injection molded. This means that every overflow will be exactly the same. Being injection molded also means no glued seams that can leak, it is truly a "One Piece" design. We are the only company that injection molds this style overflow system. Injection molding and precision 3D CAD designed components allows us more details and features than flat stock built overflows.
VTeeth™ – Our new Velocity Teeth allow for an even surface skimming flow into the overflow. This maximizes the surface skimming capabilities of the overflow as the flow rate increases. This also allows us to have a very small water level differential. Injection molded VTeeth™ are smooth without any rough surfaces, this provides a continuous smooth flow.

U-Flow™ Pipes – Now included with every Shadow™ overflow is a set of U-Flow™ pipes. We have designed these fittings to maximize space inside of the outside rear overflow box. These compact fittings are not available off the shelf anywhere else. They allow us to fit our 1.5″ Fittings into such a small space.

1.5″ Plumbing – Standard 1.5″ plumbing capability. No other compact overflow on the market has the capability to use 1.5″ plumbing on such a small rear box. The 1.5″ can be reduced down to what ever size plumbing your tank requires as well.
Water Tight Locking Rear Cover – Our poly-carbonate rear box cover is not just a rectangle piece of material. It is a feature that was specifically designed to have a function and structure. We have designed the rear cover to lock in place when attached. It also features an exclusive channel system to keep water inside the rear box. No other overflow on the market can compare their lids to these!
Universal Fit – This will work on any non tempered glass and acrylic tanks from 1/4″ (6 mm) to 3/4″ (19 mm) Thick! Rimless and Plastic trimmed tanks all work!
Polycarbonate Construction – The front box and weirs are constructed out of bulletproof poly-carbonate. They are practically indestructible!
Locking, Snap Fit Weir – Removable locking weir with our new VTeeth™ for easy maintenance and cleaning. We have designed a simple slide fit that allow for a smooth action when removing the weir in tight spots under the trim on your tank. This means ZERO Clearance is needed to remove the weir when installed under a braced tank! This is a non-magnetic locking weir design that snaps into place.
Plumb it to your needs – Rear box allows for various plumbing combinations, including the popular full siphon system. We use our modified version for full siphon. Slip fittings are molded into the overflow rear box. No more bulkheads.
Designing the overflow –
Being reef hobbyists ourselves, we spent years working on the design of this overflow. We tested hundreds of variations and options before we came to this design. Our fundamental goal was to create a low profile and quiet internal overflow box, while maintaining the flow rates desired by reef hobbyist. We wanted an overflow system that everyone would want to use. Originally we designed the overflow to fulfill a need for a high flow, quiet, plug and play operation. We built them by hand with flat sheets of acrylic. Using flat sheets for an intricate design like we envisioned was not possible. Designing the overflow with 3D software allows us to add features not possible when building it by hand out of flat acrylic. As we moved forward with the design we wanted to make a product that could be produced for everyone to enjoy. Injection molding was the answer. While it took us a long time to design and manufacture this overflow, it now is exactly where we wanted it to be. This overflow system was designed by Synergy Reef Systems in the USA!
Manufacturing the overflow –
Injection molding allows us to make every part exactly the same. Every part is molded with the same tolerance and specification. Unlike hand build models, molding allows the Shadow to be precise in fit and form. We use the highest quality US produced Poly-carbonate and ABS in our molding process. Our quality is second to none! There are lots of imitation overflows out there, but ours is the highest quality available, period!
(1288)
| | |
| --- | --- |
| SKU | 1288 |
| Barcode # | 644216522927 |
| Brand | Synergy Reef |
| Shipping Weight | 5.0000kg |
| Shipping Width | 0.270m |
| Shipping Height | 0.200m |
| Shipping Length | 0.500m |
| Shipping Cubic | 0.027000000m3 |
Others Also Bought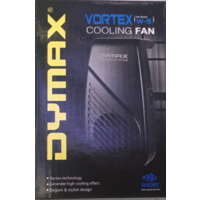 $30.00
or 4 payments of $7.50 with

Info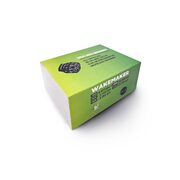 From $199.00
or 4 payments of $49.75 with

Info
More From This Category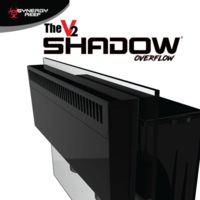 Synergy 16" V2 Shadow Overflow
$445.00
or 4 payments of $111.25 with

Info